How to move to Vancouver, Canada, in 2023- Moving to Vancouver, Canada, can be a big decision, and there are several steps you will need to take to make a move. Here are some tips and tricks to help you get started:
Determine if you are eligible to move to Canada: There are different ways to move to Canada, such as through a work permit, study permit, or permanent residency. Could you check the Canadian government's website to see which option applies to your situation?

Research Vancouver: Before moving, it's important to research the city to ensure it fits your lifestyle and needs well. Consider factors such as cost of living, climate, job market, and cultural diversity.

Secure housing: Once you have decided to move to Vancouver, start looking for a place to live and consider renting or buying, depending on your budget and plans.

Obtain necessary documents: Depending on your status and reason for moving to Canada, you may need to obtain documents such as a work or study permit, visa, or permanent residency status. Could you check with the Canadian government's website for specific requirements?

Plan your move: When you have all the necessary documents and have secured housing, it's time to plan your move. Consider transportation options, such as flying or driving, and make arrangements to move your belongings.

Settle into Vancouver: Once you have arrived in Vancouver, take some time to get familiar with the city and its neighbourhoods. Consider joining local groups and organisations to help you meet new people and adjust to your new home.
Remember that moving to a new country can be a big adjustment, so be patient and open-minded as you settle into your new life in Vancouver.
Ways to Move to Vancouver
There are several ways to move to Vancouver, Canada. Here are some common options:
Temporary Work Permit:

 If you have a work or job offer from a Canadian employer, you may be able to apply for a temporary work permit. The employer must prove that a Canadian citizen or permanent resident cannot fill the position.

Work Permit:

If you have a work or job offer from a Canadian employer, you may be eligible for a work permit. To obtain a work permit, the employer must demonstrate that there are no Canadian workers who can fill the position.

Express Entry:

Express Entry is a system used by Canada's government to manage permanent residency applications. To be eligible, you can create an Express Entry profile and be entered into a pool of candidates. Candidates are then ranked based on a point system, and those with the highest scores are invited to apply for permanent residency. The eligibility requirements include age, education, language proficiency, work experience, 

Study Permit:

 If you want to study in Vancouver, you can apply for a study permit. You must have been accepted into a designated learning institution in Canada and demonstrate that you have enough money to pay for tuition and living expenses.

Permanent Residency:

 You can apply for permanent residency through different programs, such as Express Entry, the Provincial Nominee Program, or the Family Sponsorship Program. Each program has its own eligibility criteria and application process.

Start a Business:

If you want to start a business in Vancouver, you may be eligible for a start-up visa. It would be best if you had an innovative business idea that could create jobs in Canada.

International Experience Canada:

 If you are between 18 and 35, you can apply for a working holiday visa through the International Experience Canada program. It allows you to work and travel in Canada for up to two years.
It's important to note that each immigration program or visa has its own requirements and application process, so it's important to research and understand which option is best for your situation.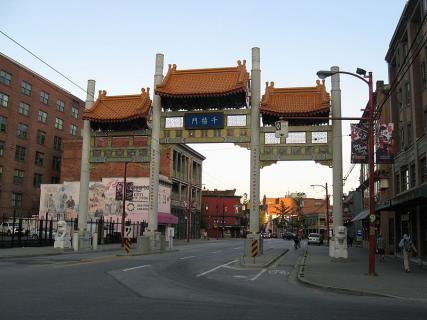 The Pros of Moving to Vancouver
There are many advantages to moving to Vancouver, Canada. Here are some of the pros:
Quality of Life: Vancouver consistently ranks as one of the most liveable cities in the world, with a high standard of living, excellent healthcare, and a diverse population.

Scenic Beauty: Vancouver is surrounded by natural beauty, including mountains, forests, and beaches. The city is also home to Stanley Park, one of North America's largest urban parks.

Mild Climate: Vancouver has a mild climate with relatively warm winters and cool summers, making it an ideal location for outdoor activities year-round.

Cultural Diversity: Vancouver is a multicultural city with a diverse population. This means there are many opportunities to experience different cultures, including food, music, and festivals.

Job Opportunities: Vancouver has a strong job market, particularly in technology, finance, and tourism, and is home to many international companies and start-ups.

Outdoor Activities: Vancouver is known for its outdoor recreation opportunities, such as skiing, hiking, and water sports, and there are also many parks and trails within the city.

Access to Healthcare: Canada has a publicly funded healthcare system, which means that residents of Vancouver have access to medical care without worrying about the cost.
However, if Vancouver is your preferred destination, be sure to have a good look at this article because we have some fantastic recommendations for activities and attractions you shouldn't miss while you're in town.